Entertainment Expert
Kevin has reported and provided commentary on some of the biggest entertainment and showbiz stories of the past decade for both TV and radio.
In the UK he's appeared on Sky News, BBC News, BBC Breakfast, ITV, Good Morning Britain, This Morning, ITV News, The X Factor, Five News, Channel 4, BBC Wales, ITV Wales News, Sky 1 and many more.
Internationally, he's appeared on Australia's Sunrise programme, The Today Show on Nine and was the Entertainment Reporter for the "Wake Up" programme on Channel 10 Australia. He's also appeared on CNN, Fox News, ZDF and Al Jazeera.
On radio, Kevin has appeared on countless stations worldwide discussing everything from the BRIT Awards to the British music scene.
Between 2010 and 2019 he hosted the UK Hit Music Chart Show on Virgin Radio Canada and various stations across Europe and the Middle East.
He's an expert on pop music, pop culture, British music, Michael Jackson, Eurovision and topical stories involving world celebrities, television shows, awards season and musical theatre.
---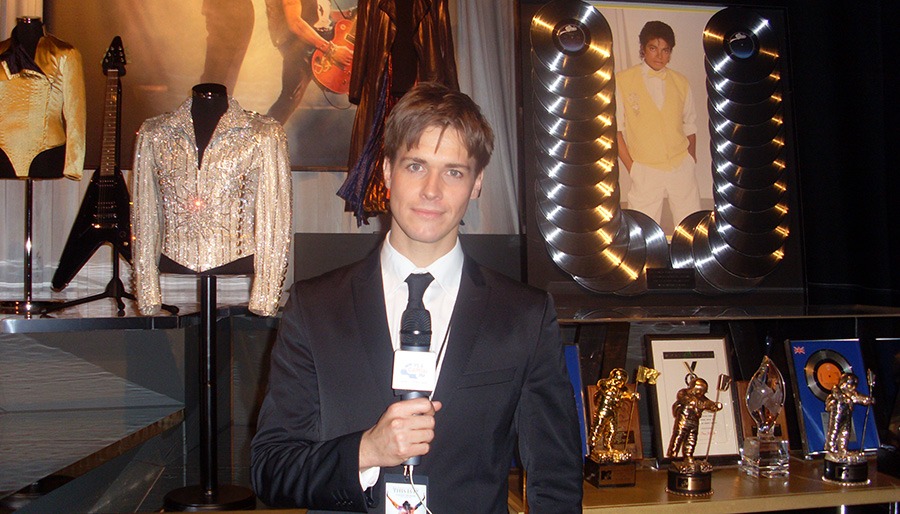 A lifelong fan of the King of Pop, Kevin regularly appears on radio and television talking about Michael Jackson, having spent two decades playing Michael's music on UK radio. He's regarded by many in the media as an expert on the biggest selling artist of all time and the man Berry Gordy once described as "the greatest entertainer that ever lived."