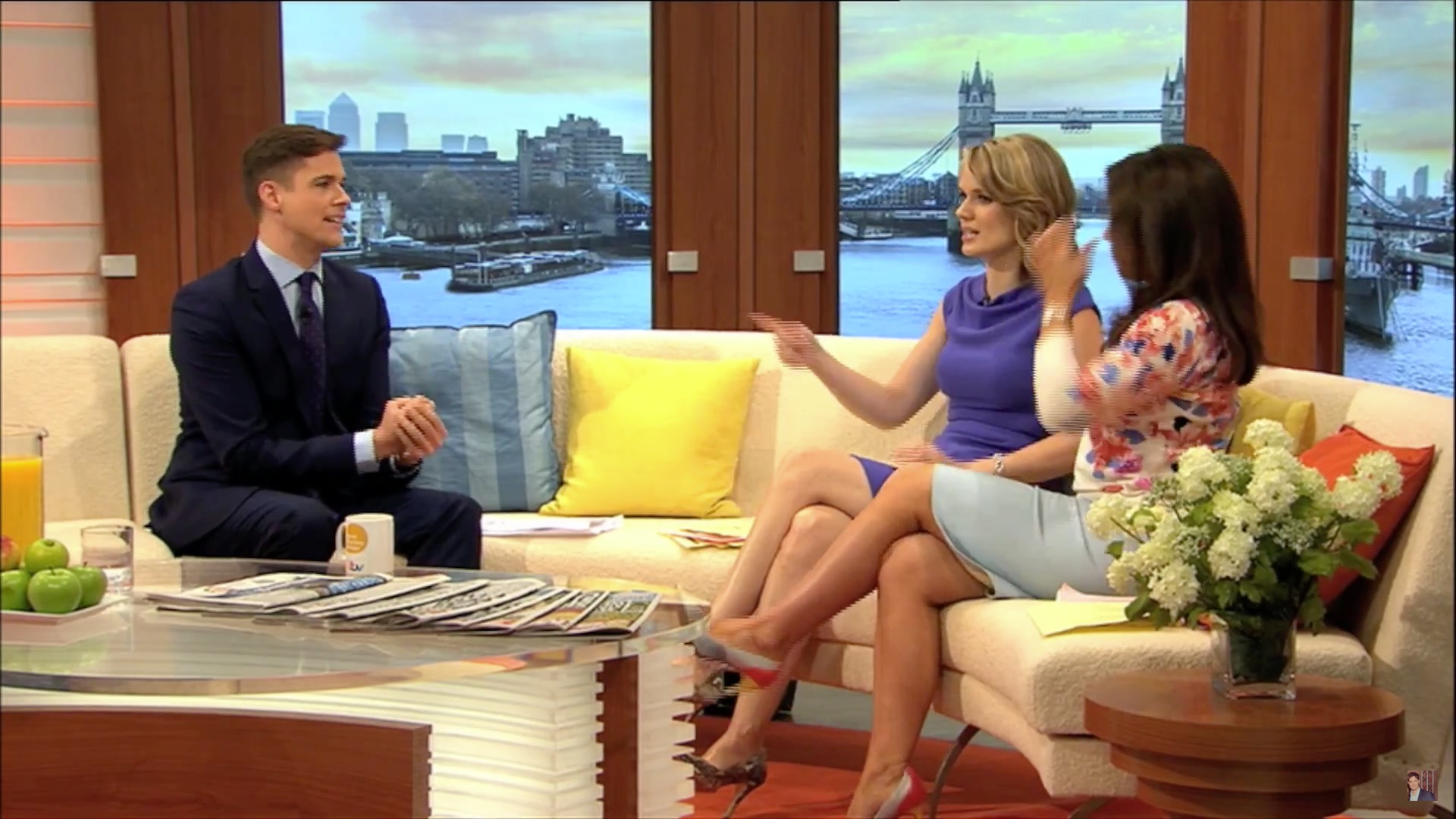 Kevin Hughes is a showbiz journalist and radio/television presenter. He's also an established authority on music entertainment in the UK.
He currently presents the Saturday lunchtime show on the Heart UK radio network.
Between 2009 and 2016, Kevin was the Entertainment Reporter for the Global Radio Network, appearing on Heart, LBC, Capital and Global radio stations across the UK interviewing the biggest names in music, film, theatre and television.
Kevin also hosts the winners media room backstage at the annual ITV National Television Awards.
Kevin also offers media training to the music industry and artists. He's worked for Universal Music, Sony Music, Warner Music and many more. In 2016 he hosted Mcfly's comeback press launch and in 2017 he hosted Tom Fletcher's 'The Christmasaurus' press launch at the London Palladium.
He's appeared on countless television channels worldwide including Sky News, BBC News, Channel 5, CNN, Fox, ITV News, ITV's Good Morning Britain and Australia's Network 10 Wake Up show reporting on the biggest entertainment stories.
For Sony Music Kevin is the preferred host for their Michael Jackson press launches and fan parties, including Bad 25 with Spike Lee, Off The Wall at BAFTA and the 2017 Scream album launch. In 2018, he attended the Michael Jackson Diamond Celebration in Las Vegas.
On radio, Kevin has presented 'The UK Hit Music Chart Show' for Virgin Radio Canada, 'Total Access' for Capital FM, 'Music Control' for the GCap Network 'Kevin Hughes In The Evening' for the One Network alongside appearances on BBC Radio 1, 2 and 5 Live and other networks.
He began his career at BBC Wales hosting his own weekday evening show on BBC Radio Wales alongside The Official Welsh Top 40 Show, a Saturday morning show, Children In Need and many more over 7 years.
He's hosted two press launches for Rihanna, various Apple 'Meet The Filmmakers' sessions and even appears in the Katy Perry movie 'Part of Me.'
In 2014, he was chosen to host Shakira's European album launch, for Sony Music, in Barcelona. And he hosted Sony Music's One Direction's global television syndicated interviews between 2013 and 2015.
He's also appeared on ITV2's Xtra Factor, ITV's This Morning, Al-Jazeera and reported at Eurovision, MTV Awards, Oscars, BAFTAS and BRIT Awards. And after reporting on the Michael Jackson story in 2009, for world-wide media, he presented the tribute documentary 'King of Pop' across UK commercial radio. The radio special won a silver at the New York Radio Awards in October 2010.
Kevin is also a two-time winner of the IRN Best Entertainment Coverage (for Global Radio 2014 and 2015), a former winner of 'Best Male Presenter' at the Radio 1 Student Radio Awards and a Welsh Music Awards Winner for Best Radio Show.